Home Computers Monitoring - downloads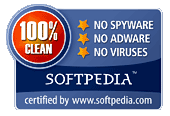 We are heavily and constantly working on the family of ActivityMon products. The latest setup files are available on this page, download them and start - then follow on-screen instructions. Installation process is really simple and fast.
To install ActivityMon Home/Family on the computer you need administrator privileges! If you do not have them product will not be installed. For installation guidelines see the How To Install ActivityMon chapter.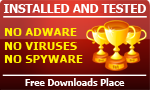 ActivityMon works without activation for 15 days from the first installation so you can freely test if it meets your requirements and needs. After 15 days trial period you have to activate product with the activation key which can be obtained simply through our online shop.
Do not hesitate to contact us with your feature requests.
New features & improvements of version 2.0:
new design of activities database for large data storage with less disk space consumption
screenshots and visited websites can be deleted (with password knowledge)
Storage Wizard introduced for activities database management
months selection in the Activities Viewer
problematic applications detection in the Setup Wizard
You can also download ActivityMon Home/Family from the following servers:

FileCluster.com
SoftPicks.net
You can also use following localizations of ActivityMon Home/Family product:
Would you like to use ActivityMon products in your language but you have not found it on this page? If your answer is "yes" and you are ready to cooperate with us, do not hesitate to contact us - we will send you all the needed things to translate ActivityMon products. We can offer you ActivityMon licenses for free for your translation!